Dermatology Mnemonics Database Search: An educational tool for students, residents, and physicians.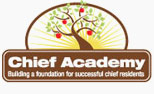 Chief Academy Program: A Practice Workshop for Dermatology Chief Residents



Click here to download the volunteer application and learn more about our exicting volunteer positions.


Help Improving dermatology through technology. Earn money for your cause by simply shopping.
Click here.